We love the land nearly as much as you do, so let us help you set up your vineyard, horse stud, hobby farm or eco-tourism venture.
We know that no two rural setups or jobs are ever the same. That's why we have a range of machines, adapters and attachments to get tough jobs done in rough terrain.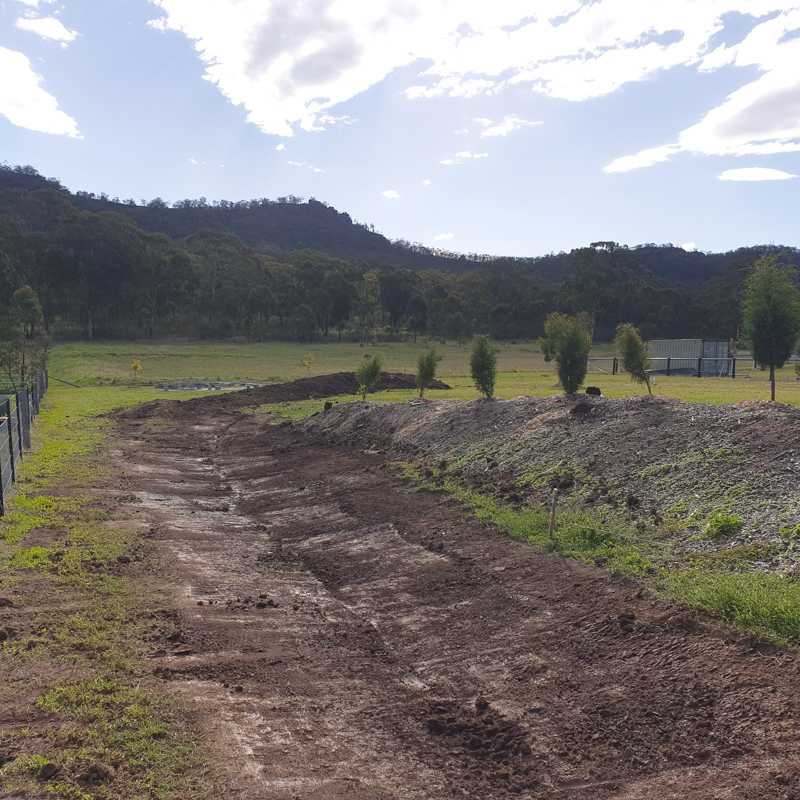 Regardless of whether you're building a home, a rural business, or a holiday cabin, it's important to get your layout, ground levels and angles right the first time!
Drainage can play a big part in the initial setup, and we're all over it.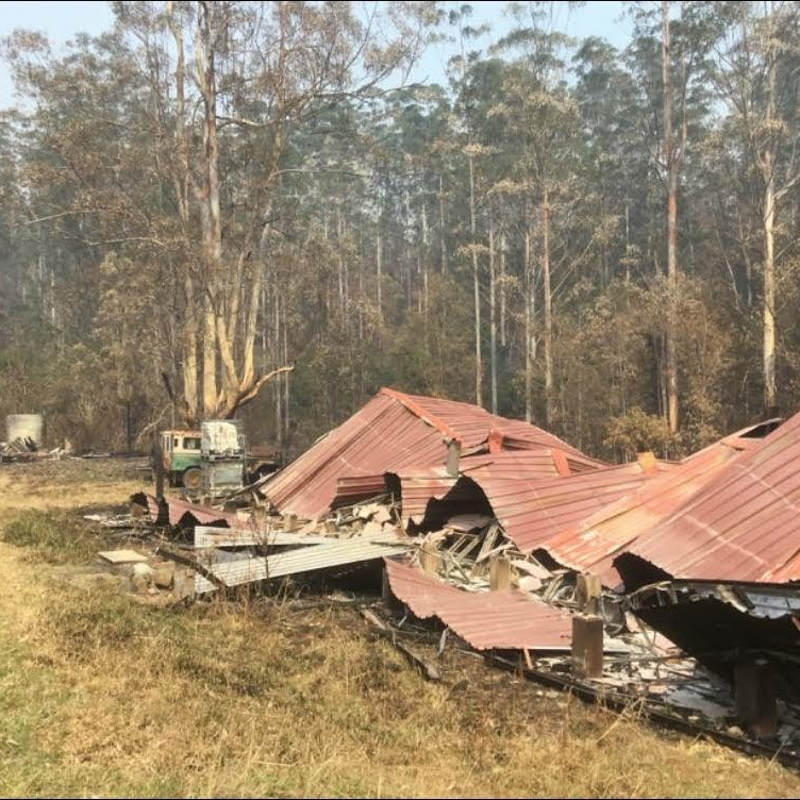 Clean-ups and rubbish removal
Cleaning up a diamond in the rough can be daunting at times, but we're here to help. We've got the gear and the know how to get that mess back to a blank canvas.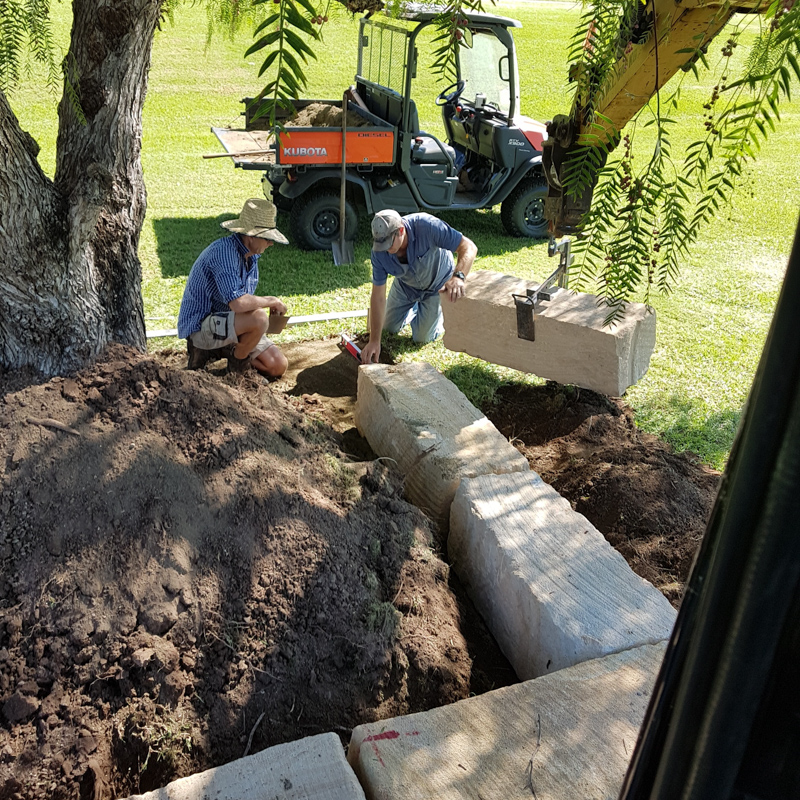 If you're managing a build for the first time, we can help guide you through the process making site preparation simple. We're also happy to work with your engineers, architects, builders and site supervisors so ensure you get the job done right as stress free as possible.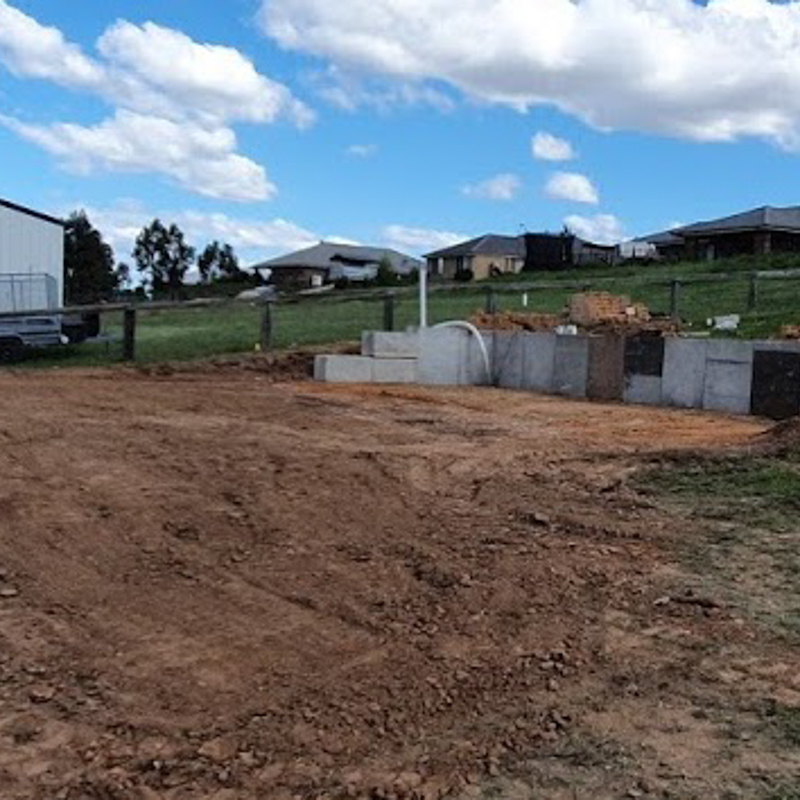 Whatever you need cut, filled, or flattened; machinery bays, shed aprons, carports, driveways, alfresco dining areas, carparks or any other flat level hard stand area is an easy task for our crew. We can remove excess dirt from site and bring in loads of aggregate depending on the size of the job.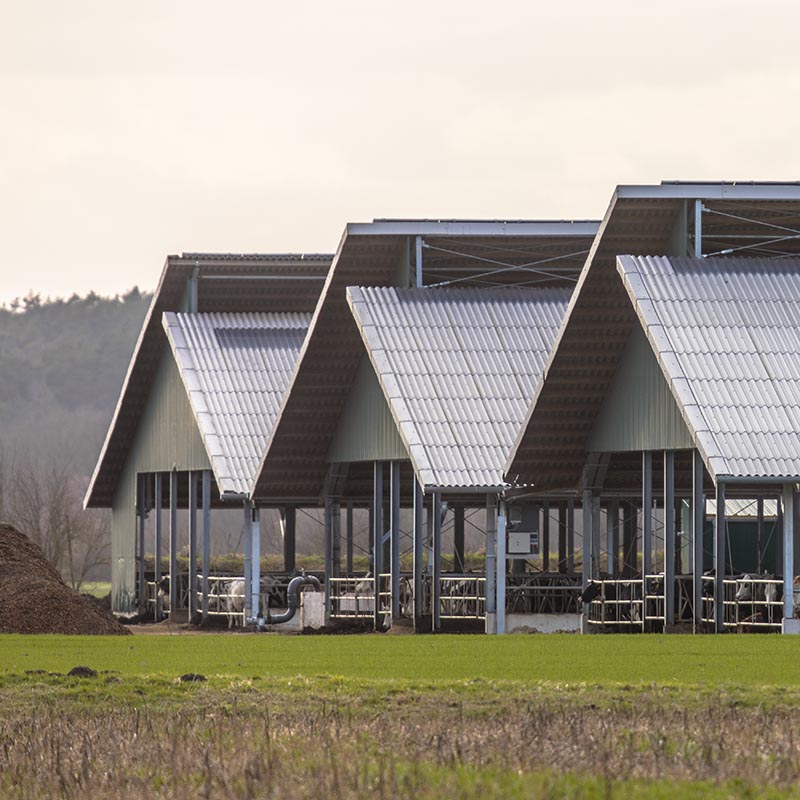 We can cut, level and prepare shed pads for either concrete, or compacted aggregate, dig pier holes and move heavy components around ready for the build thanks to our handy skidsteer fork tyne attachments.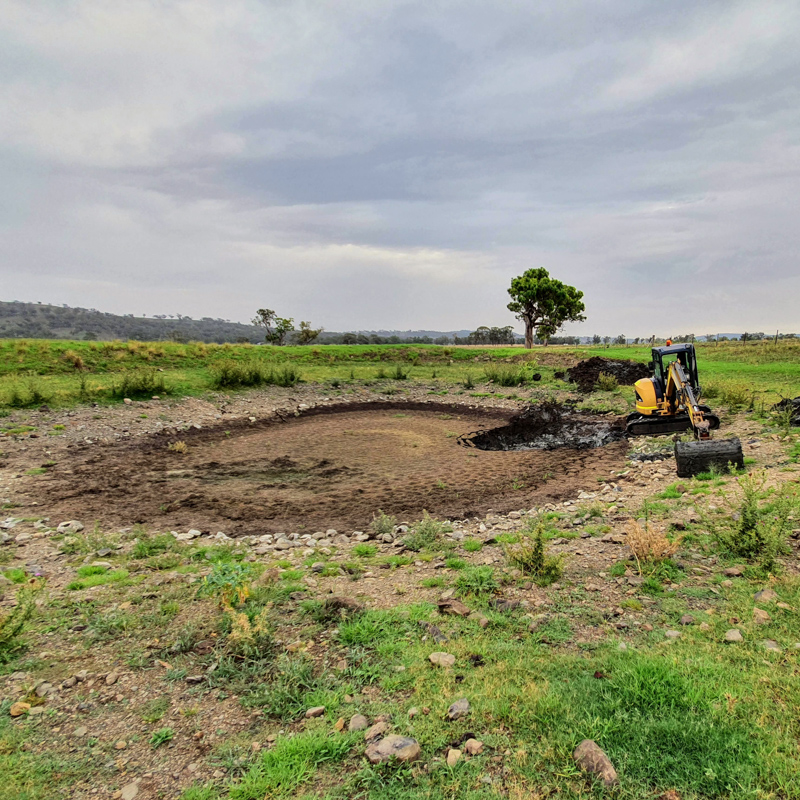 If you'd like a dam installed or cleaned out on your farm, business or acreage, we can help. Dam building is a bit more involved that just digging a hole in the ground and hoping that it fills up with water. A poorly built dam can prove very costly if it leaks, especially if it causes damage to neighbouring properties or public infrastructure. It takes planning and preparation to achieve the best results and there should be consideration given to your dam's purpose. Do you want the dam for irrigation, for cattle to access directly, as an aesthetic feature? All of these things will affect the design and construction of your new dam. Information on planning dams and some regulations can be found here https://www.dpi.nsw.gov.au/__data/assets/pdf_file/0003/311790/Building-a-Farm-Dam.pdf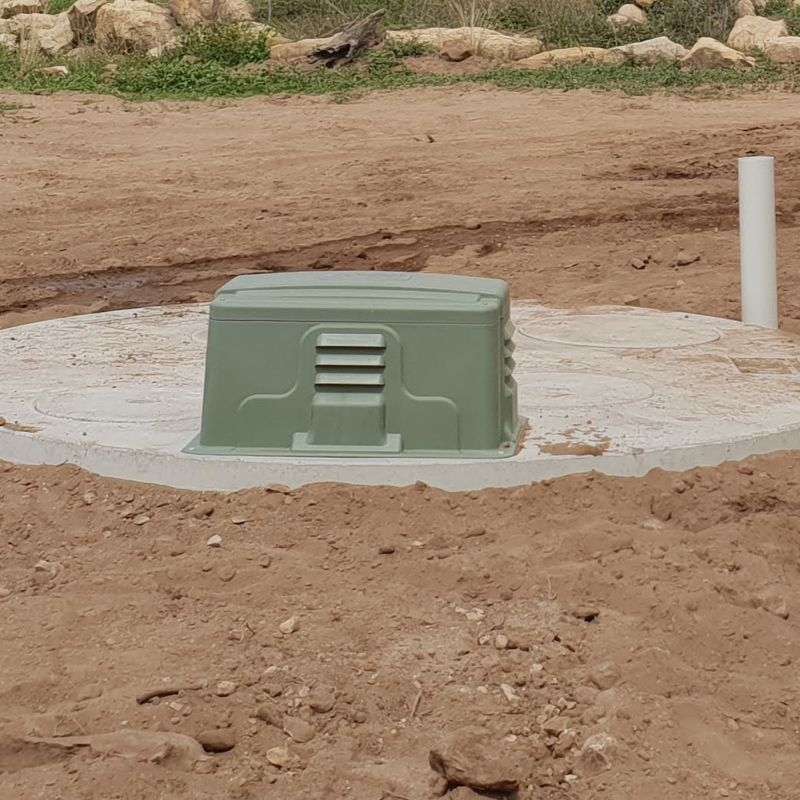 If you need water tanks, septic tanks, grain storage or even a silo, we can help with the prep work.
If you're setting up an equine property, give us a call while you're still in the planning stages.  Choosing the optimal location to ensure your stables and arena don't suffer from poor drainage are vital.  We can help you figure out levels, configure drainage, dig dams, provide irrigation trenches, and make fencing easy with our hydraulic post rammer.  Our expertise and fleet of machinery could help you get your property set up quickly, affordably, and without a hitch.  We can clear, level and spread your chosen material for your arena and help provide you with a foundation to create your world class stable facilities.
Holding yards, dog runs, and pens of any sort benefit from being clear, level and well drained – all of which we can help with.
Make light work of rural fencing with our Hydraulic post rammer and if needed, our varying sized auger attachments.
Get rid of pesky stumps and other unsightly junk. We can clean your block or site up, removing the rubbish and leaving you with a blank canvas, ready to create your own rural paradise or business. We're waiting to help you move the earth your way!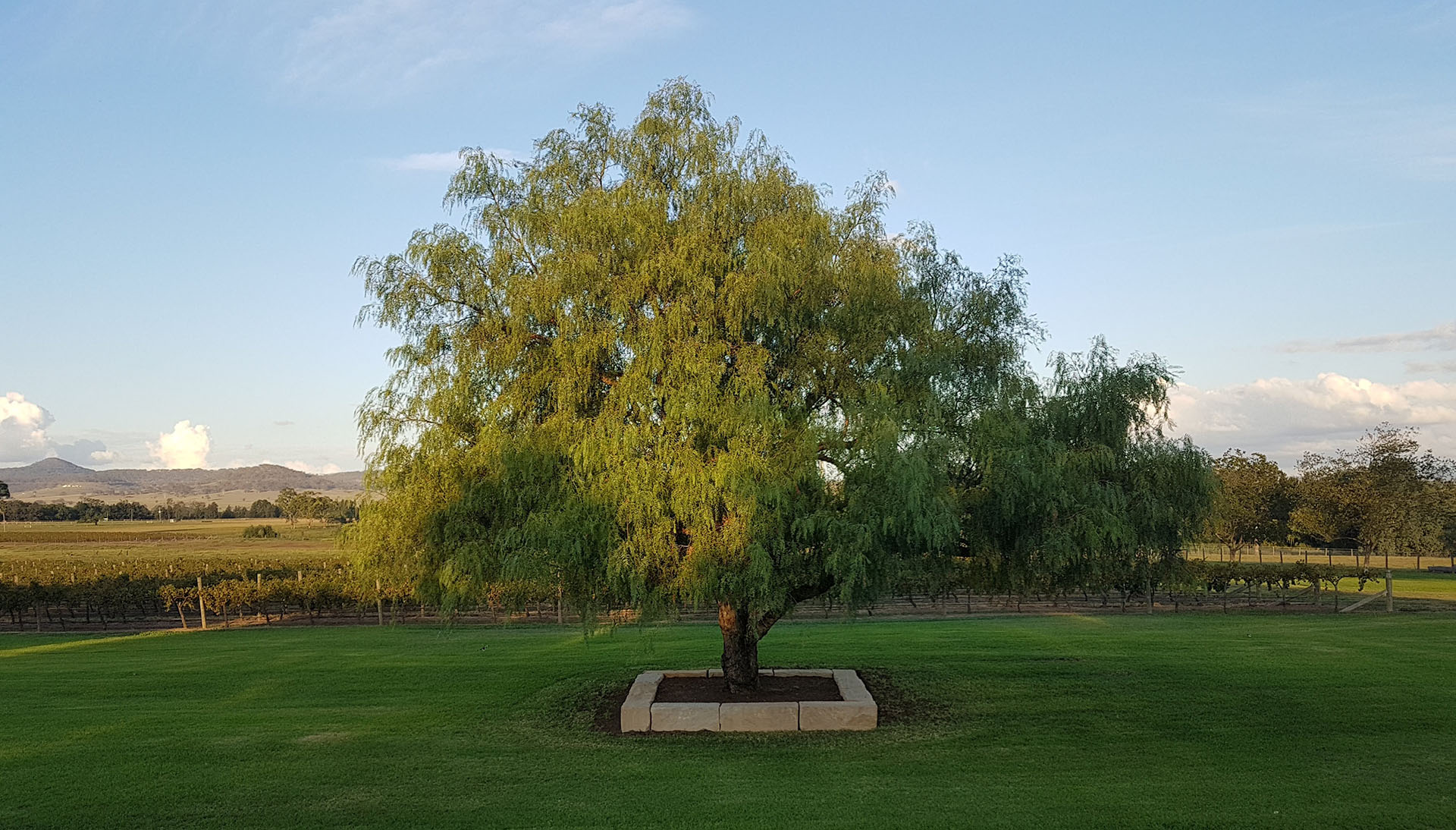 Want to know what other areas we can help in?
1800 Mr Excavate services the whole Hunter Valley including:
Greater Newcastle, Raymond Terrace, Maitland, Cessnock, Singleton, Muswellbrook, and Tamworth.
Inventive methods to get the job done