A great result starts with the best gear.
There's a saying that a craftsman is only as good as his tools. We invest in some of the best equipment in the industry to deliver quality work, safely for all on site, on time. Earthworks can be up to 30% of a project's allocated timeframe and we understand that downtime costs at every level of project management, so we keep our machines in top condition to get you out of the ground sooner.
We don't ditch you with dry hire - all of our earthmoving machinery hire comes completely insured and with an experienced operator. We also deliver the equipment to site to begin works.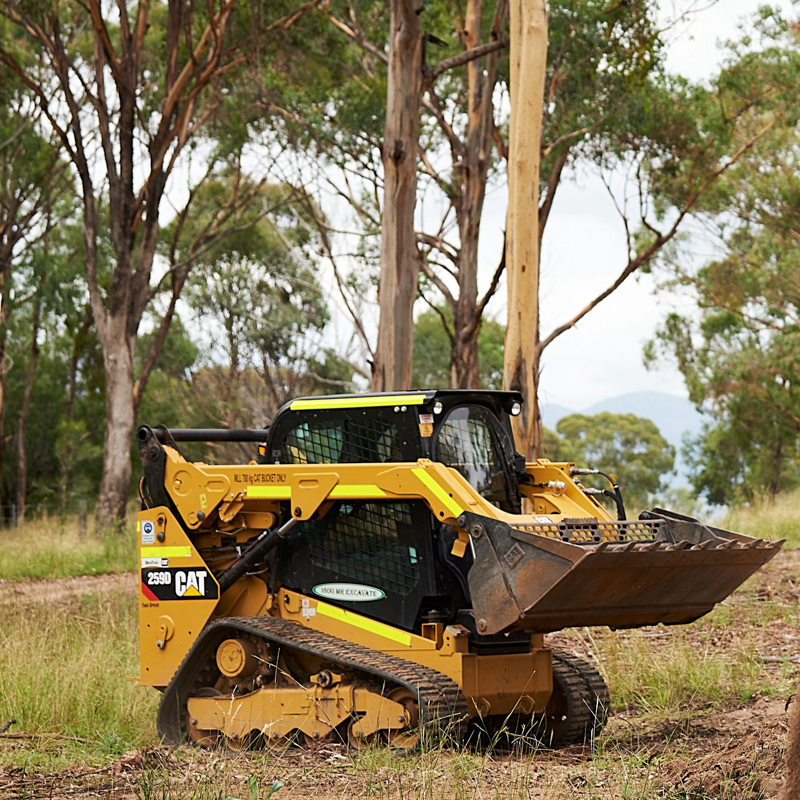 CAT 259DSkid Steer Loader
This flexible machine is fantastic for levelling, grading, digging, backfilling and site clean-ups. The four in one bucket also makes it ideal for demolition and removal of a range of debris. With its rubber tracks our skid steer makes less mess than a wheeled bobcat and can operate in muddy and uneven conditions. Smaller Positracs can be brought in for tight access and narrow jobs, or those with delicate surfaces.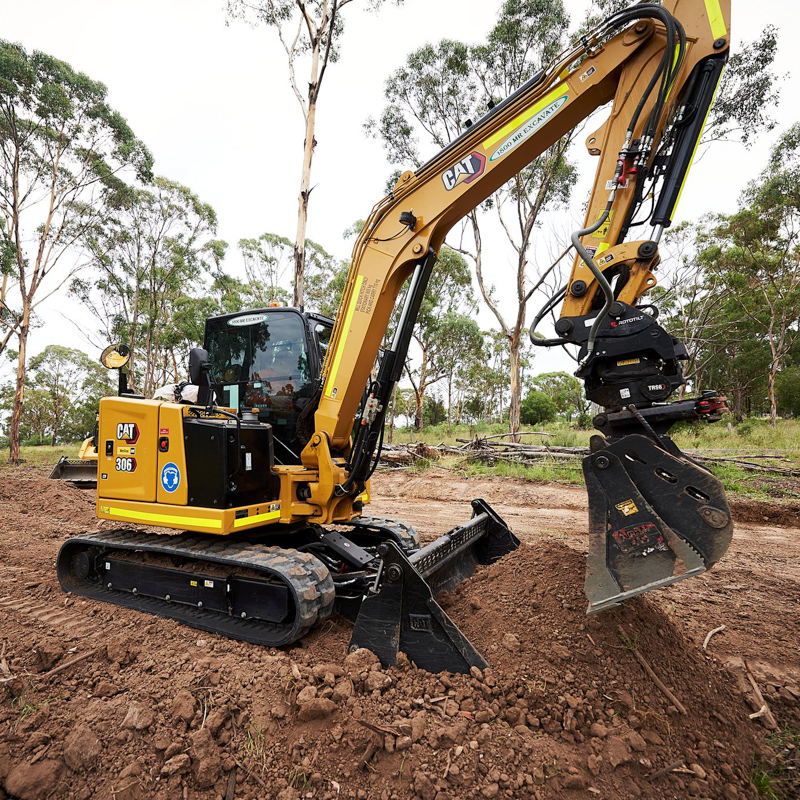 Ideal for digging service trenches, pool holes, house footings and more our Excavator and Skid steer work hand in hand to both dig out and remove excess material from your property. We are happy to work with plumbers paying careful attention to the gradient and fall level of trenches. A larger excavator is available for larger jobs such as dam digging and maintenance.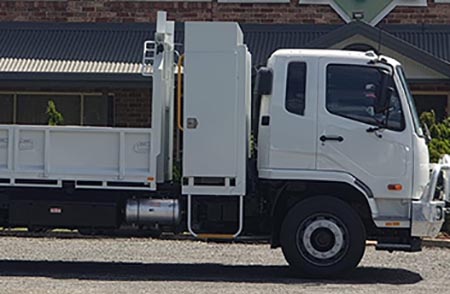 Not only is this great for delivering machines and crew to site, it can also remove excess material, smashed up driveways, and garbage from site. Our tipper truck also makes it much easier to spread mulch, topsoil and aggregate wherever and whenever we need it. The tipper truck can often be a convenient, cost effective way to move and spread loads around on large properties where semi-trailers generally only dump to a stockpile.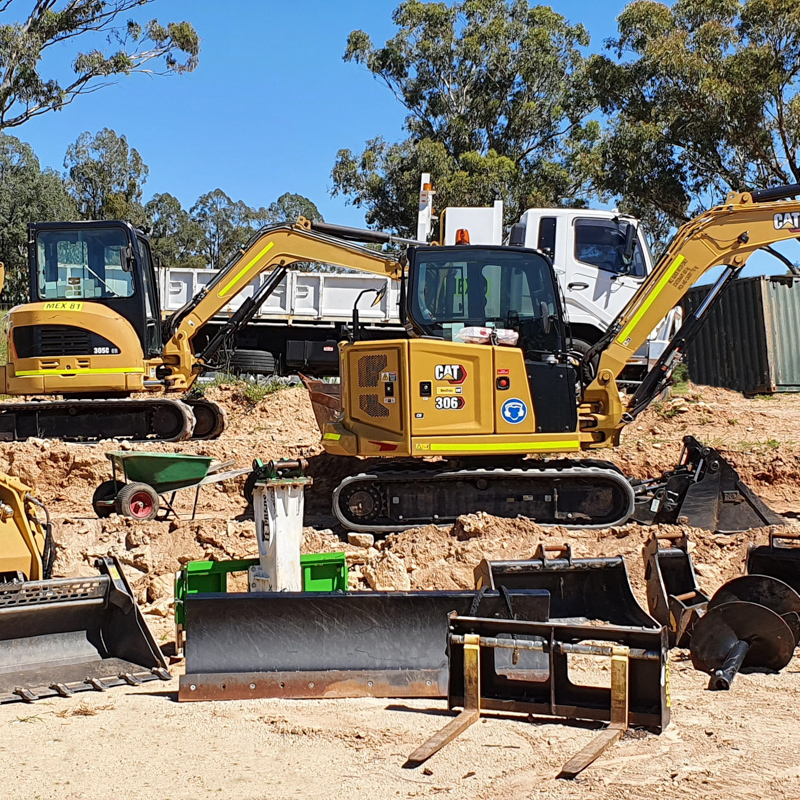 Water Cart – This clever tank enables the tipper truck to double as a water cart, watering new landscaping, damping down dust or providing mixing water to remote jobsites.
Auger - We can provide auger attachments to dig the appropriate sized pier holes, footings or fence posts you require.
Hydraulic Post Rammer – Forget cleaning up the waste material and the effort of digging. Ram posts in cleanly with our hydraulic Post Rammer for easy rural fencing.
Leveller and spreader attachments – For a level, even finish on every task.
Laser Levelling – 1800 Mr Excavate use laser level technology to ensure the correct levels and gradients are being met on every job.
Vacuum Truck – If needed, a 'Sucker Truck' can be added to your project's fleet, to safely remove material without disturbing underground assets.
Smart Sensor – Cutting edge radio detection smart sensors can be used to check for buried assets (power, water and sewerage) if there are no plans available of the area you are planning to excavate.
If we don't have the equipment needed to carry out your job, we can source it. Whatever it takes 1800 Mr Excavate will Move the Earth Your Way.
1800 Mr Excavate services the whole Hunter Valley including:
Greater Newcastle, Raymond Terrace, Maitland, Cessnock, Singleton, Muswellbrook, and Tamworth.
Innovative thinking and supporting small business