1800 Mr Excavate is well equipped to provide earthmoving services for the construction of new homes and for additions and landscaping of your existing home
Building a new house, town house, unit or granny flat? From site clearing and levelling, site cuts, preparation and compaction of house pads, garage shed and carport pads construction of driveways, trenches and landscaping, we can work with your trades to get the job done quickly and affordably with the least hassle possible. When construction is complete, we can clean up site and landscape your dream home ready for you to move in and enjoy!
Want to freshen up the yard? Don't dig yourself an early grave from exhaustion. We'll be your trusted partner, providing help and expertise on all the tough, heavy jobs.
Equipped with varying sized excavators, and skid steers to suit large jobs and complex or narrow access jobs along with tipper truck and water cart, there's no dirt that we won't dig.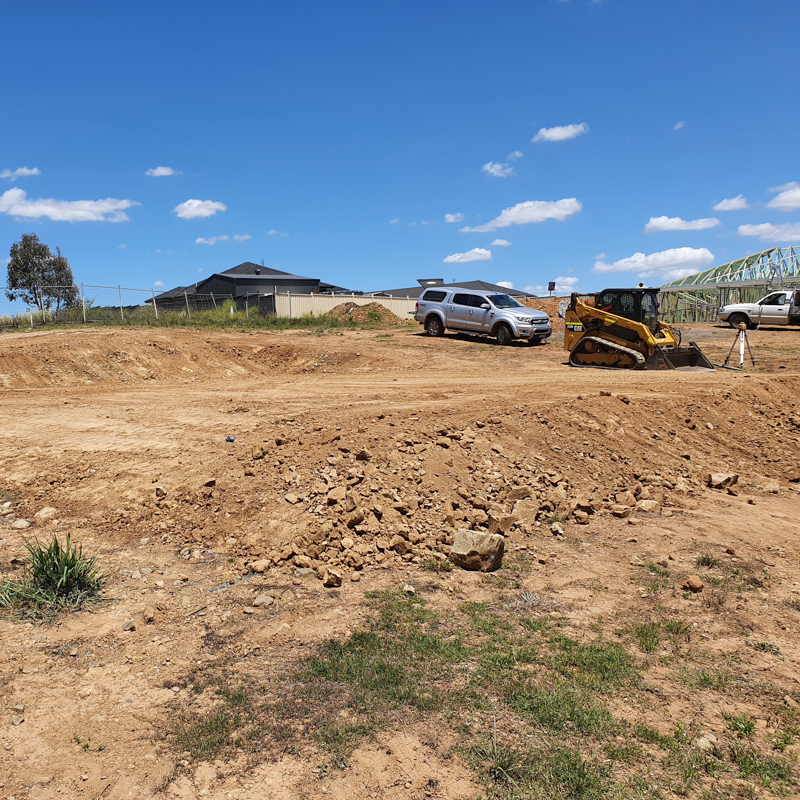 Equipped with laser technology, the 1800 Mr Excavate team will ensure to cut, fill and compact material in accordance with your surveyor's plans. We understand the long-term importance of getting the levels and angles right the first time!
If you're owner building, we can help guide you through the process making site preparation simple. We'll even gothe extra mile to help with things like sediment or silt fencing.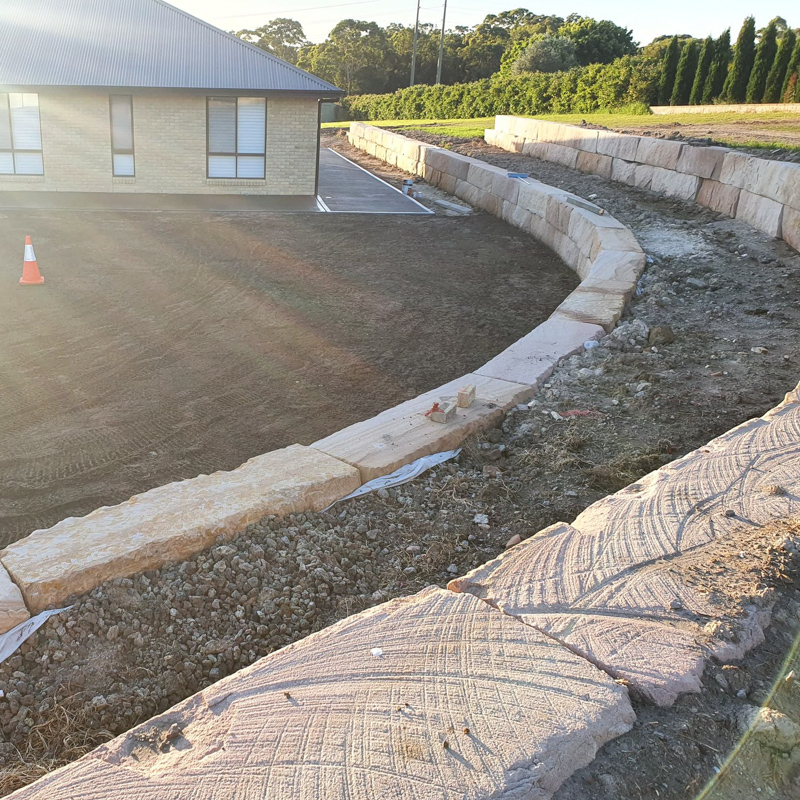 like an iceberg, there's a lot more to retaining walls than meets the eye. Most of the hard yards are actually located under the ground. Don't feel like you've hit rock bottom trying to do all this by hand. 1800 Mr Excavate can make light work of your piers, and footings, in fact he can even lay the Geotech fabric, backfill with aggregate and agi pipe and have it back to ground level ready for you to start your masterpiece. If you'd like the easiest option, you can hand over the plans and 1800 Mr Excavate can organise it from there.
There are height regulations to be aware of when planning your retaining wall which vary from council to council. The best place to get started is https://www.planningportal.nsw.gov.au/development-assessment/exempt-development/earthworks-retaining-walls-and-structural-support or by having a chat with 1800 Mr Excavate who stays up to date with the regulations for your area.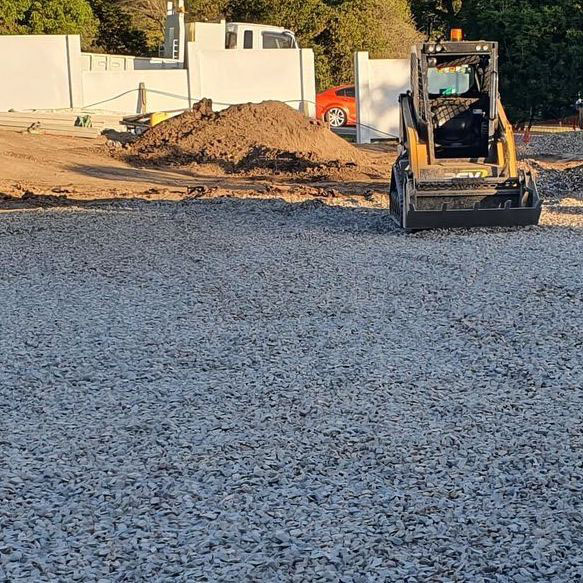 Whether you're pouring a house slab, or compacting a surface for a carport, we can prep the area for you. The process usually involves stripping the grass and topsoil, cutting and or filling to the appropriate height, followed by levelling and compacting either sand, road base, crusher dust or other aggregate.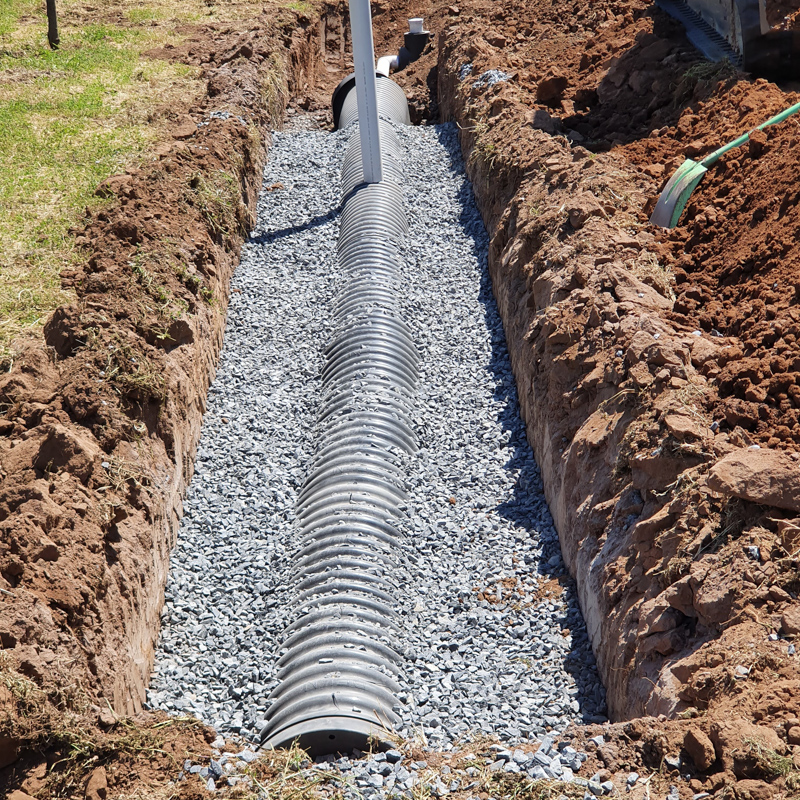 Service trenches & drainage trenches
Mr Excavate won't just leave you with holes in the ground to fill up with rain before the other trades get to them, we can work with you, your engineers, site managers or other trades to get the job complete. We can dig the trenches to the specified gradients, fill with aggregate, and backfill saving you time and coordinating personnel.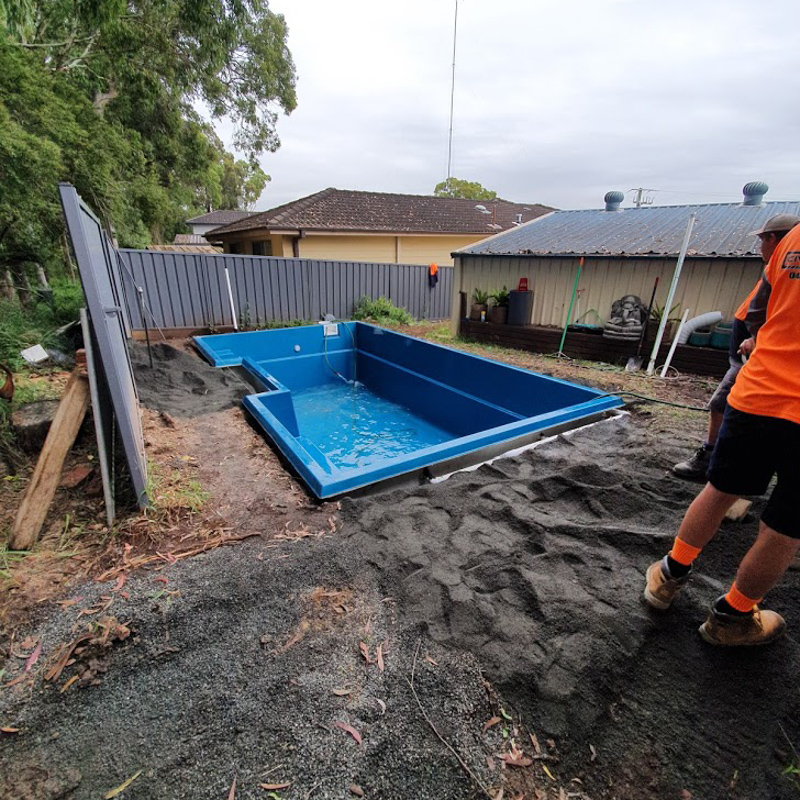 Not only can we dig a big hole in the ground for your beautiful new pool, we can also take the dirt away, and clean up and level the area around the pool ready for concreting, tiling or paving. We can even spread the paving sand for you, saving countless hours of backbreaking labour.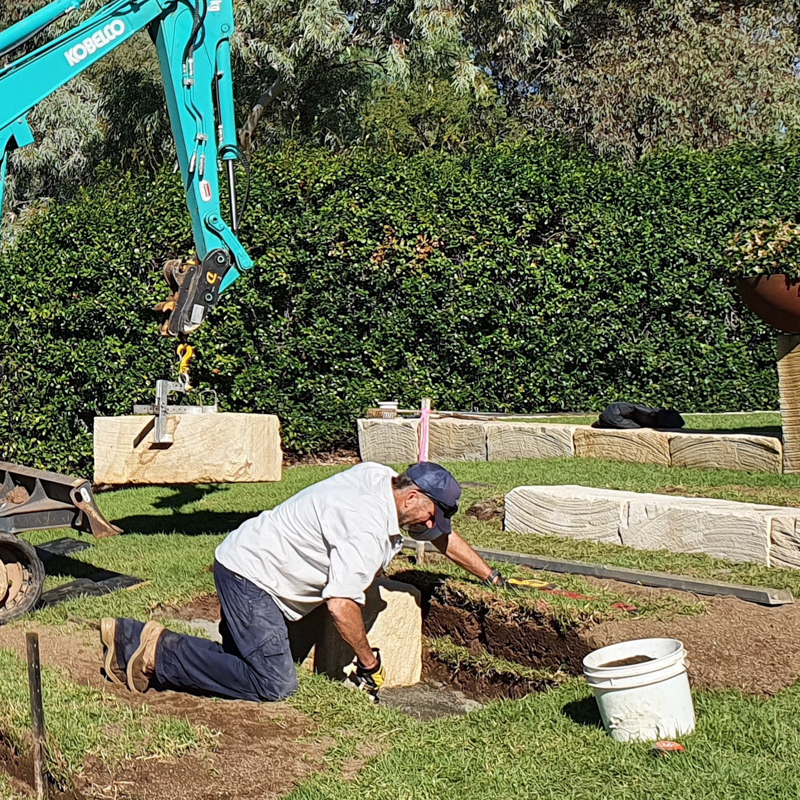 We can work with you or your landscapers to do as little or as much of the job as you'd like. Present us with plans and a timeframe and we'll take it from there or we can support you by taking the heavy work out and let you put in the plants. It's your home, and your dream; we're here to move the earth your way!
Want to know what other areas we can help in?
1800 Mr Excavate services the whole Hunter Valley including:
Greater Newcastle, Raymond Terrace, Maitland, Cessnock, Singleton, Muswellbrook, and Tamworth.
Innovative thinking and supporting small business